WILI WILI TREE®
THE SWISS DESIGN 🇨🇭 OUTDOOR SPORTS BRAND
WATERPROOF, DURABLE, SUSTAINABLE
♻
For all adventurers, surfers, paddlers, vanlifers, cyclists, festival goers, beach walkers, Aareböötler - the dry bags from the new WILI WILI TREE® label are made from recycled PET bottles
the color of a sunset on the beach! Always keep your things dry. So, are you ready for your adventure?
SHOP NOW
Waterproof roll top backpack
Our top seller - «Dragon Fly»
Dry Bag - Backpack Light - 20L - Sunset Yellow
Regular price
$140.00 USD
Regular price
$140.00 USD
Sale price
$140.00 USD
Unit price
per
Sale
Sold out
shares
View full details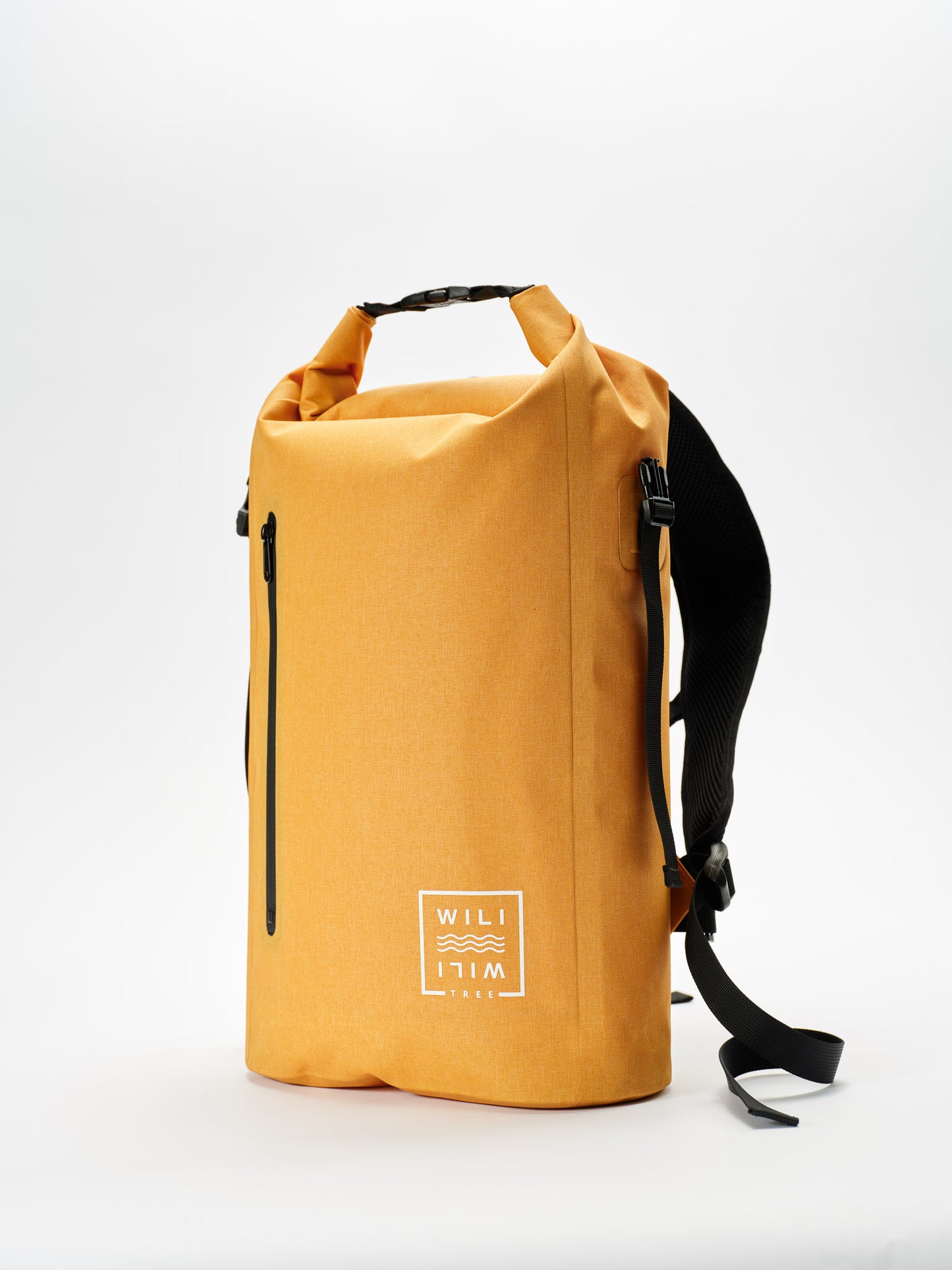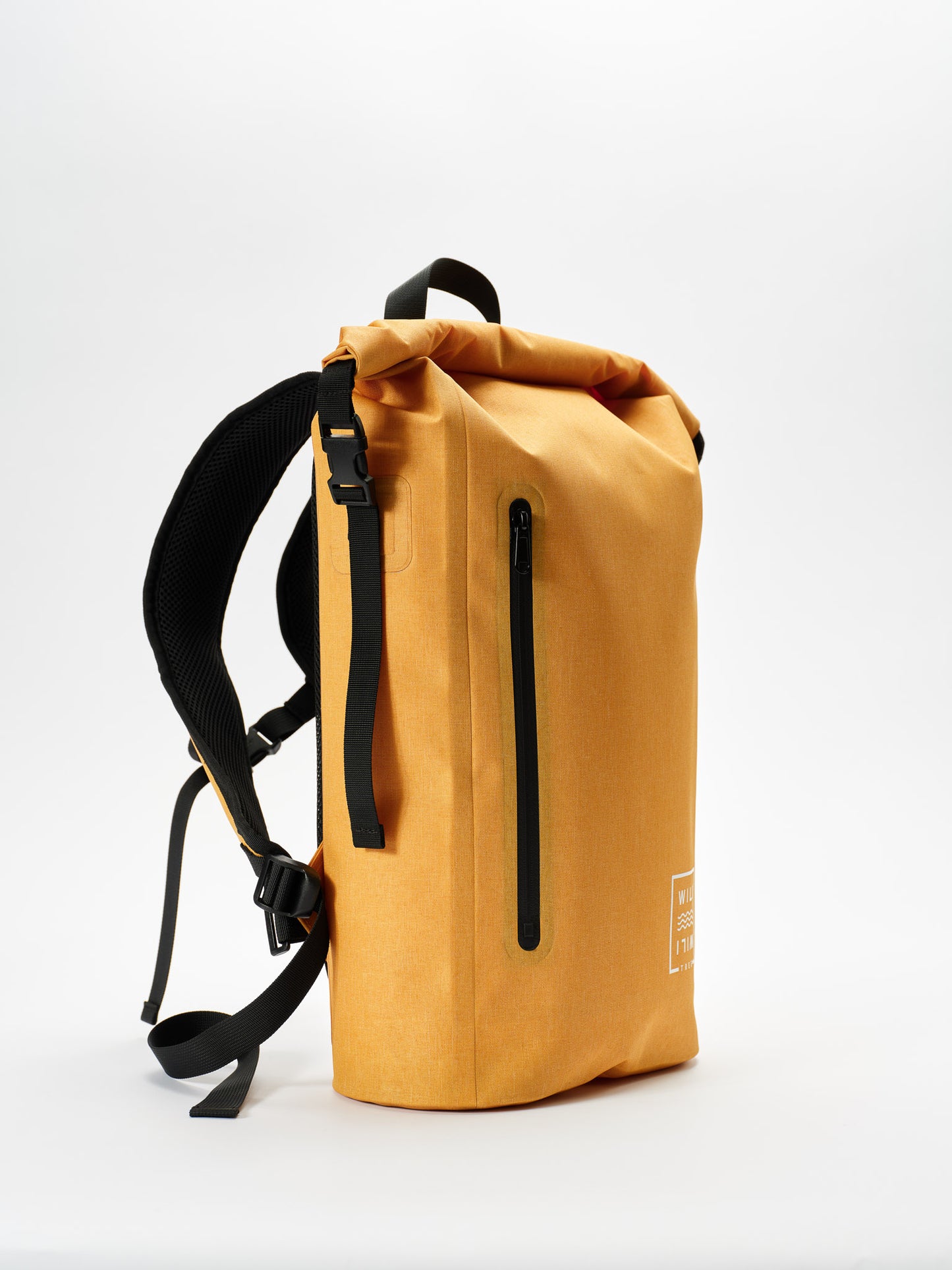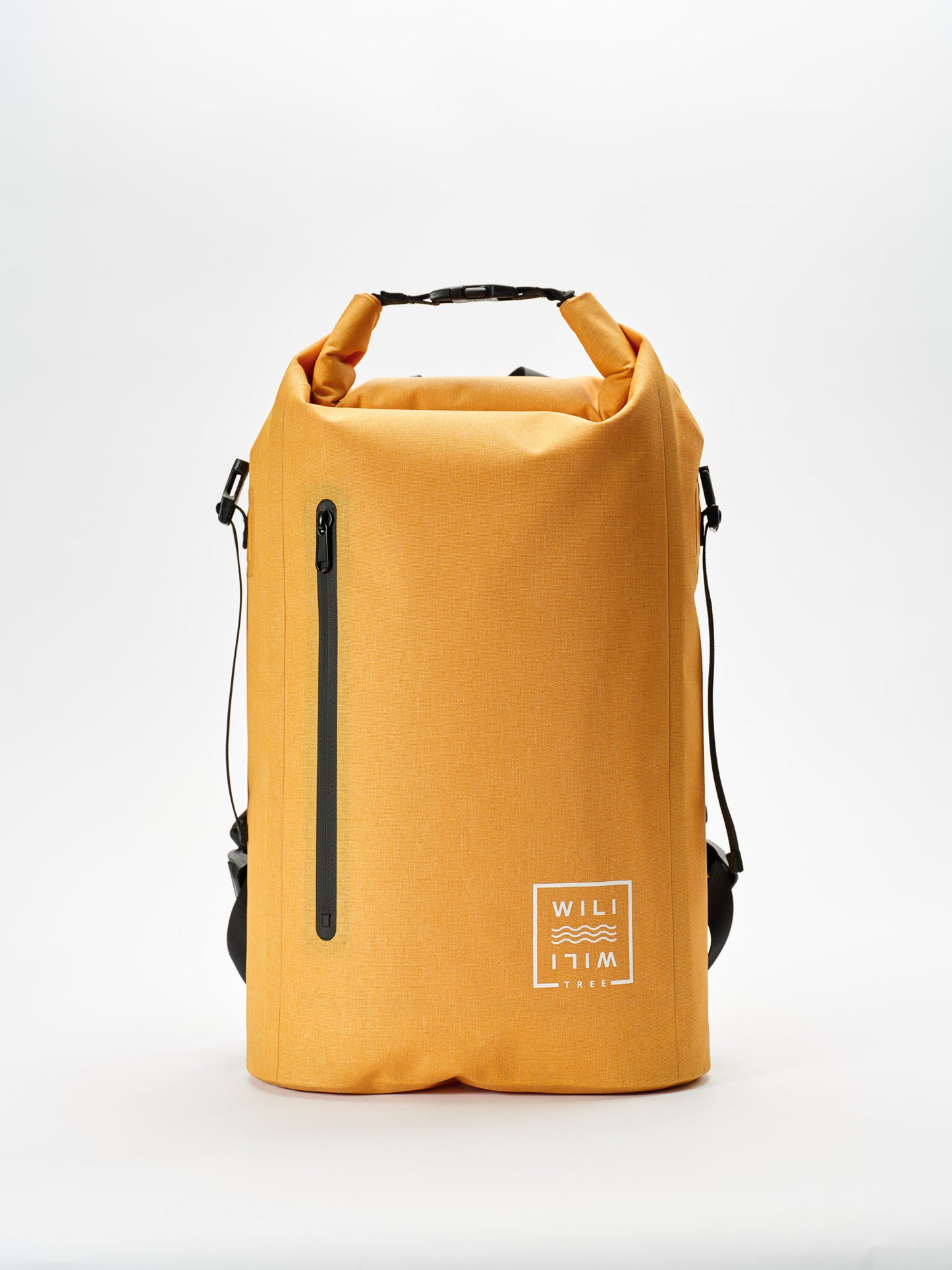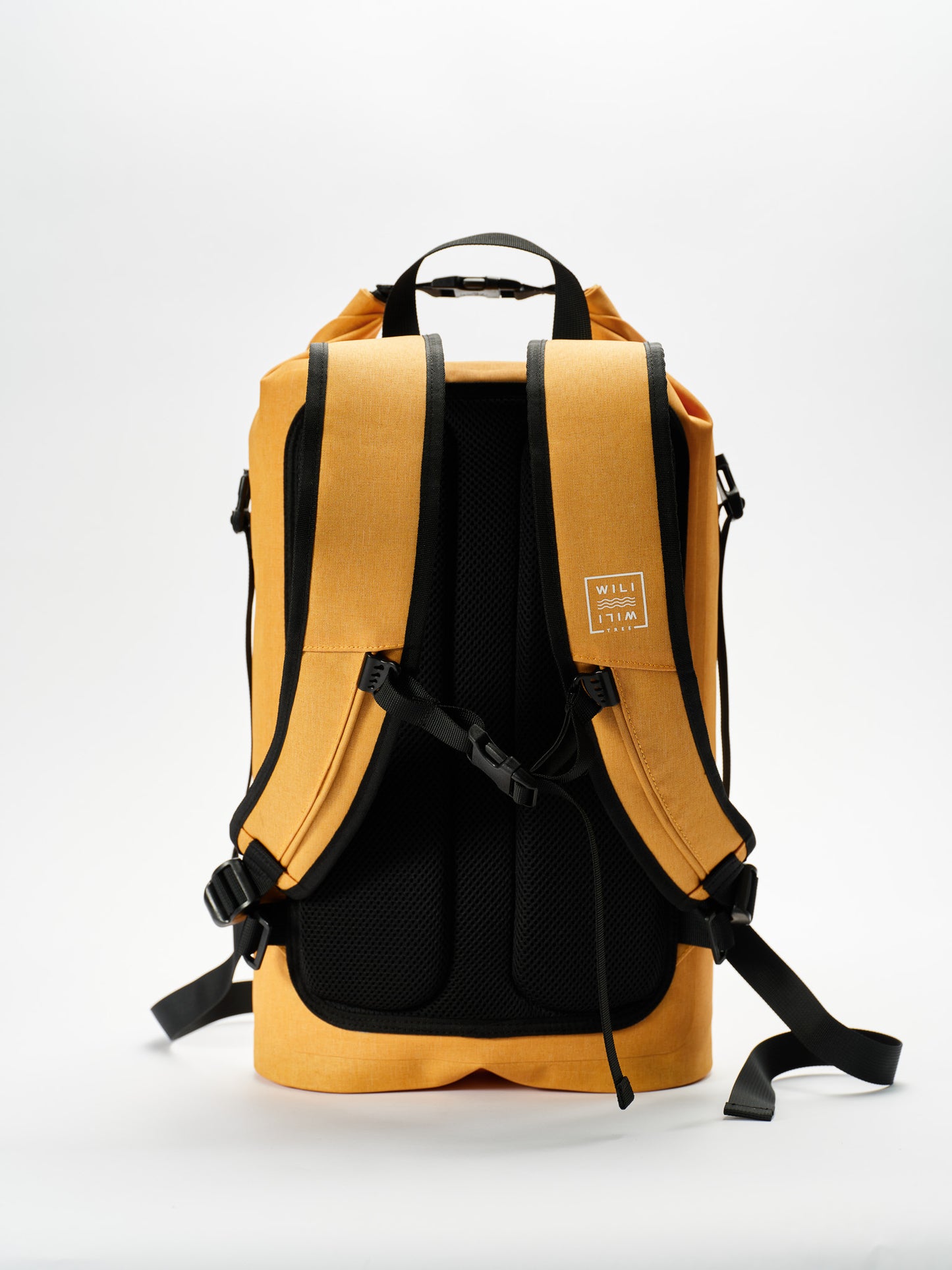 Why WILI WILI TREE® recycled PET Dry Bags | Backpacks | Travel gear
Durable & Sustainable. ♼

Our bags are tough! The woven recycled PET fabric is extra robust and withstands daily use. In doing so, we rely on more sustainable and high-quality materials, look for a lower consumption of resources and the best quality.

We work according to the GRS standard (Global Recycling Standard). The fabric is made from 100% post-consumer recycled PET.

learn more

⤀ Active & Fun ⤀

WILI WILI TREE® stands for freedom, an active and creative lifestyle. We feel joie de vivre, outdoors in nature, by the water or in the mountains. With our camper van, we regularly go on micro-adventures at the weekend, or even longer trips.

This is exactly why we carefully develop our products and have the highest standards of function, quality and design. So that we are well equipped in every situation and can always rely on our equipment. WILI WILI TREE® is our companion on adventures.

Inspiration & Natural Environment. 🌲

Our products are inspired by outdoor adventures, out in nature, and should encourage you to go outside even more. Our main focus is on robust and waterproof dry bags, backpacks and accessories. Sustainability plays a central role, which we do not particularly praise, but have set as a standard. From the raw material to processing and packaging, we try to be as close to the circular economy as possible. We continuously optimize products and processes and ensure that WILI WILI TREE® keeps getting better.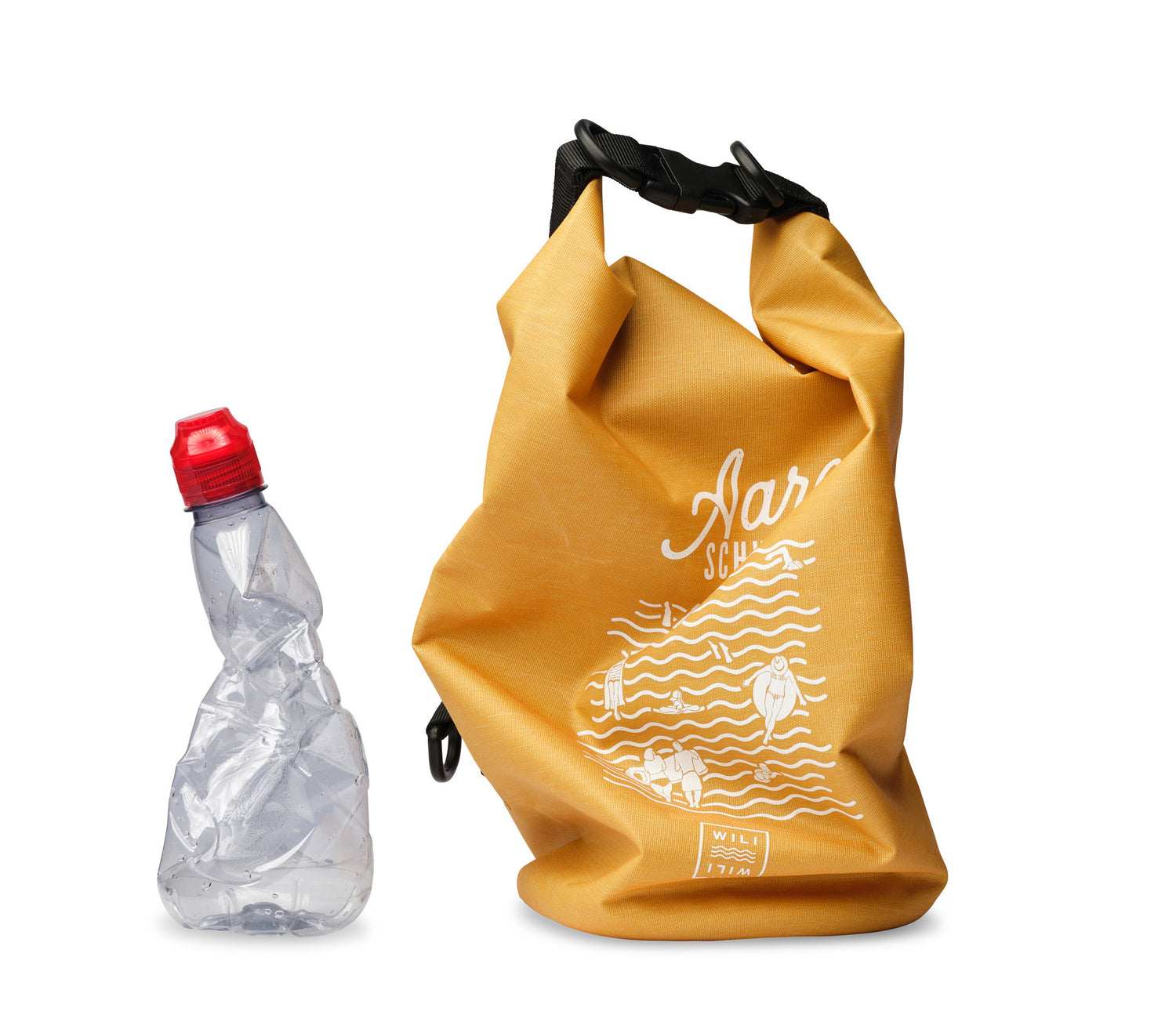 Sustainable & Recycling?
The fabric of the WILI WILI TREE® Drybags is made from 100% recycled PET. The remaining 5% (straps, coating, etc. are currently still made of plastic. Our goal for 2025 is to produce a bag that is 100% made of recycled PET - this is the only way to recycle it easily and efficiently and to achieve the goal of the circular economy to get closer step by step.

What does it mean exactly?
Our dry bags are made from PET bottles. These are first cleaned, then chopped into small chips and then processed into yarn.

The yarn is dyed before weaving - this process, called (Dope Dyed) saves over 80% of water consumption compared to the conventional process when dyeing fabrics.
Our manufacturer of the fabric is BSCI and GRS certified - this is the international certification body for recycling.
With this approach, we want to develop products that not only consist of recycled materials, but that can also be put back into the cycle and reused in the future.
Learn more...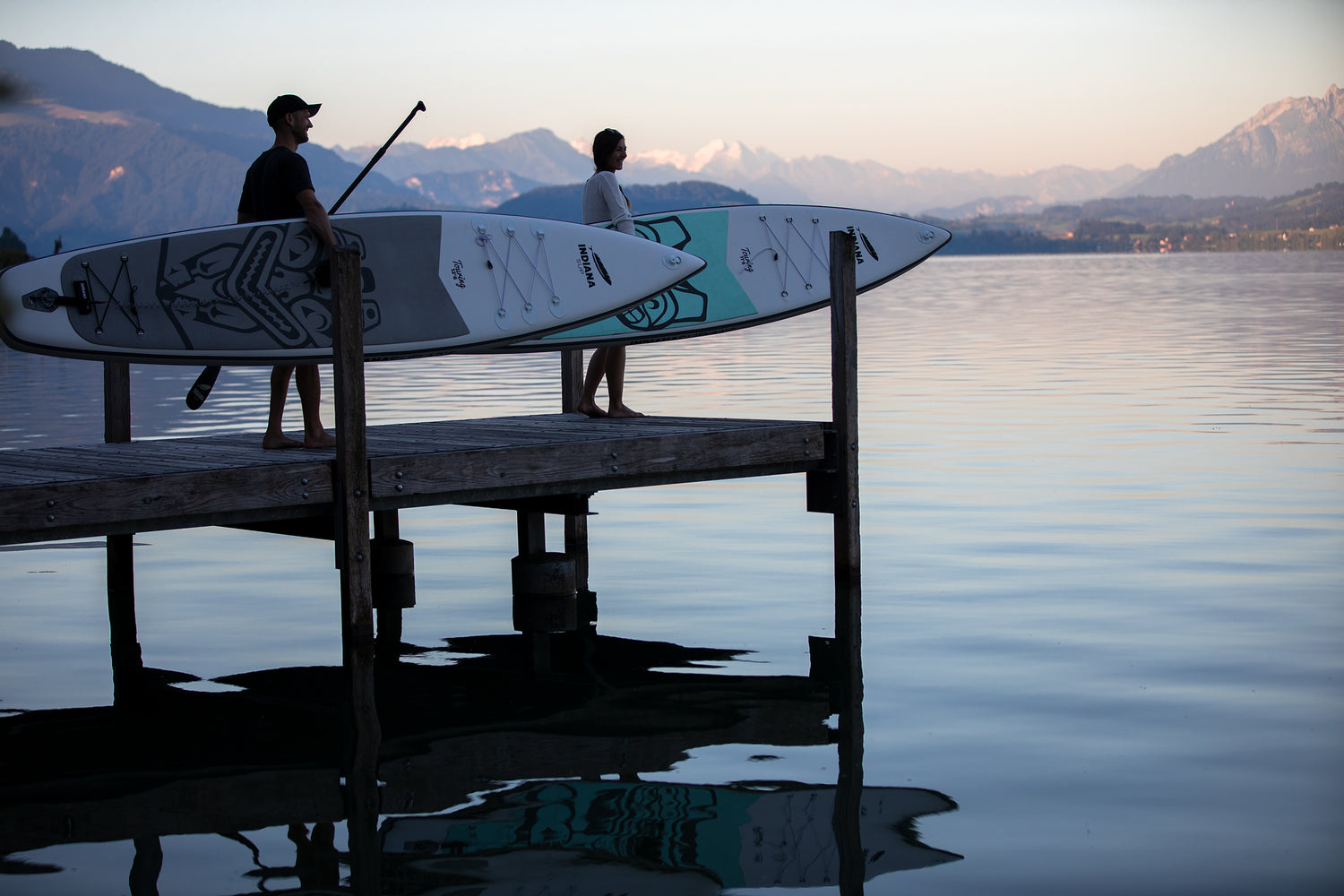 WILI WILI TREE®
Dry bags, backpacks and accessories made from post-consumer recycled PET. This means that our fabric for the bags is effectively collected PET bottles, which are processed into yarn.
Beautiful, colorful, strong and durable material. ♻️ Swiss design. 🇨🇭

📦 Shipping throughout Switzerland, within two working days.